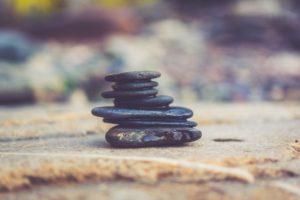 I recently wrote about how heart-wrenching it was for me to read Junot Diaz's article in which he broke his silence about being sexual abused as a child. It has now come out in the news that a number of female writers are accusing Diaz of unwanted kissing, mistreatment and misogynistic verbal abuse.
I believe these women. In fact, Diaz himself acknowledged and took responsibility for his behavior in the past saying:
"I take responsibility for my past. That is the reason I made the decision to tell the truth of my rape and its damaging aftermath. This conversation is important and must continue. I am listening to and learning from women's stories in this essential and overdue cultural movement. We must continue to teach all men about consent and boundaries."
Perhaps it would have been better if Diaz had been able to make mention of those incidents in his article. Nonetheless, I do not now see Diaz as a villain. I see him as an imperfect human being (as we all are), whose childhood trauma had consequences that not only hurt him but resulted in him hurting others as well. By saying this, I am not condoning Diaz's past behavior. I do, however, want to point out that the ravages of being sexually abused as a child manifest in many different ways.
A key step in moving forward is to stop the silence and do what Diaz is doing: validating the voices of others, learning from them and seeing a responsibility to help others learn as well.