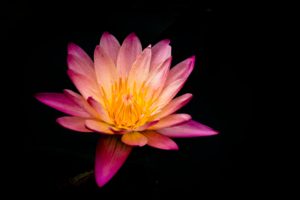 Last month, in my role as an organization development consultant, I co-facilitated a team retreat with my dear friend and colleague, Tony Bennae Richard. The team had experienced a painful and chaotic transition that left them feeling demoralized and distrustful.
We provided a space for them to talk candidly with each other, share stories, and witness each other's pain. By simply listening to each other and sharing their different perspectives without judgment, the process was transformative. Tony and I knew we were watching something sacred.
So often when we witness another's pain, we want to rush in and make it go away. Actually, I have found that simply listening and being fully present and attentive is healing. It enables others to feel seen and heard, which is what all of us yearn for.
Working with another client, I had a similar experience. This team had also experienced a hurtful transition. There was a sudden, and involuntary change in long-term leadership accompanied by significant staff turnover. Even though they had the support of the new leadership team, the experience had been traumatic for them and they lived in fear of being fired.
When they had a chance to talk candidly in a safe space and share their hurts, fears, and needs directly with leadership, they were able to let go of the pain they had been holding onto, along with their unfounded fears, move forward, and develop ways to work effectively together. Even though the current leader was not responsible for the painful transition they experienced, having him bear witness to their hurt and distress was healing.
I continue to be in awe of the healing power of enabling people to have voice while others bear witness to them.
Who can you bear witness to? Who can you be a presence of healing for?